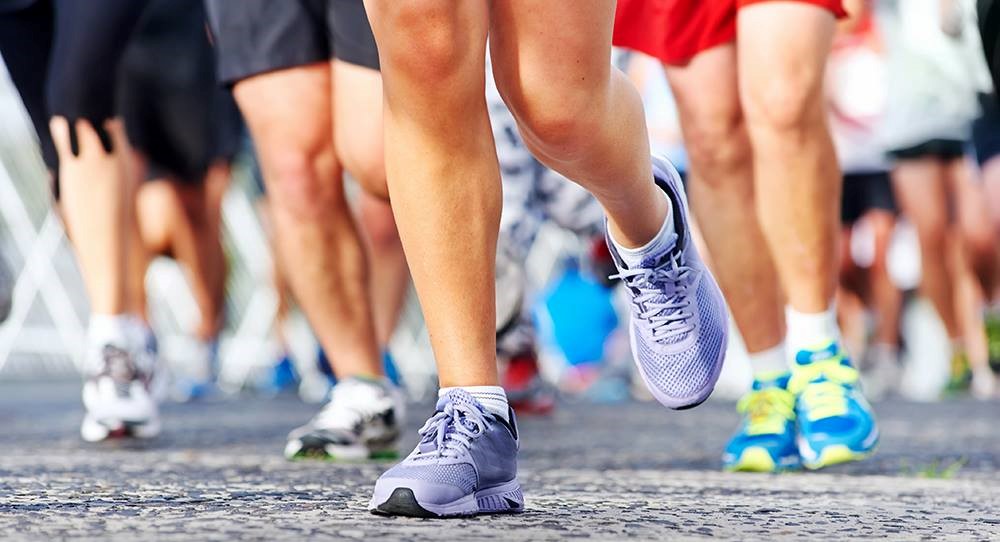 Not really motivated to run?
You might think it is just too hard to get out of the door in the afternoon when you come home tired from work or your bed is so nice and warm in the morning. You are not alone! There are many excuses for staying in bed and not going for a run….
The excuses most often used include:
I cannot run – it's just not my cup of tea!
Everybody can run. With proper training and a gentle start, everybody can achieve results and progress in a relatively short time. If you are a little persistent and make sure that you get up from the sofa and out into the fresh air, then you are already half way there. Find yourself an app to guide you on the trip. Do not try to run from start to finish from Day One. Combine walking and running and increase training intensity very gradually. If you use an app, you can measure your progress. This can be very motivating. Remember that great music in your ears might motivate you too.
I do not have the time
Running is the most time-efficient form of exercise there is. Change clothes and get out of the house. If you start up gently, you minimize the risk of injuries and unnecessary pain, which can be very demotivating. There are many coaching apps that teach you to run as much as 5 or 10 km, just by spending 30 minutes 3-4 times a week for a period.
Running is really boring
Yes, it is – if you always run the same route and without variation. You can easily make running more fun. Try running at a faster pace, make some impulsive sprints and look for new routes to explore. Try running with music in your ears or find a running buddy to talk to while you run. See your run as resetting your mind, an opportunity to get fresh air and a mental break. A positive approach gives you more energy..
Equipped for a run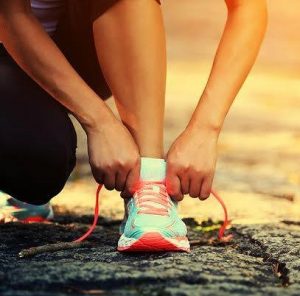 You must invest in a good pair of running shoes. It can also be fun and motivating to indulge in a luxury sports kit, which makes running more enjoyable and may even motivate you. After all, it feels good to look good when you are out running.
A pair of suitable shoes is the most important piece of equipment when you start to run. Buy them in a specialist running store, where you can get a running analysis for free in consultation with their specialist and make sure that you to choose the right shoes for your feet. Remember to check that the shoes you buy have shock absorption.
You may well have an idea, which shoes you would like – based on a friend's, co-worker's or somebody else's personal experience with a particular model. However, it is important that you get your running style checked by a specialist. Our bodies are different. Ill-fitting shoes are to blame for many running injuries. Never judge a running shoe for its looks. A specialist can analyze how your feet land, i.e. whether you pronate or supinate. Based on a running test, he or she can advise you which shoes are best for you. There are different types of shoes for each of the three running styles. Ultra-light running shoes or shoes that imitate barefoot running are not for beginners. Buy good solid running shoes. Wait to complement your wardrobe with lightweight shoes until you have at least six months' running experience.
A running shirt is also a good investment. Look out for a thin, moisture-wicking running shirt that conducts heat and sweat away from your body. A running shirt is much more comfortable than an ordinary cotton T-shirt, especially during a prolonged training session. How closefitting your running shirt is, is a matter of taste. However, you should bear in mind that the fabric has to be in good contact with the skin. For chilly, windy days, wear a windproof and breathable running jacket over your running shirt.
Tight-fitting shorts or jogging pants. Tights are often the best and most comfortable solution. If you do not like the slinky look, running shorts may also be a good choice.
Running socks. White tennis socks are not recommendable. They are made of cotton that absorbs sweat and body moisture as you run. In effect, you run around in socks that become increasingly heavy, wet and shapeless. Shapeless socks tend to make folds that can cause blisters and sores. Wear moisture-wicking running socks. They are available in attractive colours from sports shops.
• Running jacket. For chilly days, a windproof and breathable running jacket is a must. The jacket keeps the cold out while allowing sweat to escape.
Are you planning a 5 km run? Be inspired by these apps, which will get you off the couch….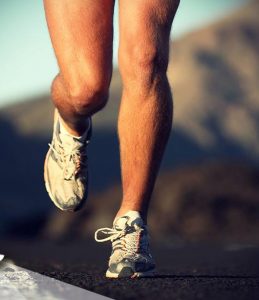 If you can see that you are improving all the time, you will be motivated to carry on training. We recommend that you use apps as a kind of personal trainer, to track, guide and motivate you, like a personal trainer, right there in your pocket. There are many apps. We recommend the following:
Endomondo – a classic app. Use it to compete and compare with your friends. Also suitable for cycling, walking and other types of distance-based exercise.
Runkeeper – this is the world's largest running app. It has more than 17 million users. Runkeeper has many great features and can be customized to match your personal requirements and needs. One feature popular with runners like is that Runkeeper coaches via earphones while you are running. This is very motivating and provides advice so that you do not exercise too much or recover for too long. All in all, a super app to use when running.
• Zombies Run! This is definitely one of the funniest running apps on the market! You have to complete missions while you run to avoid being eaten by zombies. Super fun and it actually works very well
Improve your running technique with a pair af Align Footwear® insoles!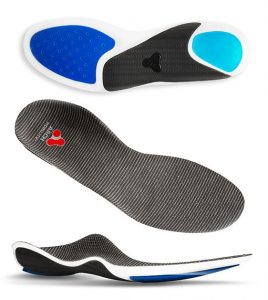 Align Footwear® insoles increase mobility, comfort and performance. They promote better posture and body alignment within your kinetic chain, making you more biomechanically efficient and improving your overall well-being. When your body is aligned, the force of each step is more evenly distributed. Our insoles reduce destructive shock waves from traveling up your body every time your feet hit the ground, which means better joint alignment, as well as less pressure of your joints, muscles, tendons and ligaments.
While other brands concentrate solely on arch support, we focus on proper body alignment. With years of clinical practice and research on tri-planar technology, we have developed a design that aligns the ankle into a more neutral state up to 32%, decreases pronation up to 27%, and aligns the tibia (shin) into a more neutral state by up to 40%. This movement toward neutrality of the ankle and the tibia provides the key to reducing pain, fatigue, pronation and supination. – and this will give you the best conditions for a nice run – and reduce the risk of injuries.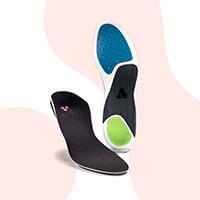 More than 300.000 customers have already bought our insoles
Free delivery
Complete satisfaction or your money back
Only 69 € a pair

---
60-day money back guarantee
Complete satisfaction or your money back